Technologies
idonus has expertise in the following areas:
HF vapor phase etching
Ion implantation
Machine vision measurement (telecentric optics)
Nonimaging optics: LED-based illuminations
HF VPE — We regularly design and manufacture customised VPE models derived from our standard products and adapted to customer specifications. If you are interested in our engineering solutions regarding HF vapor phase etching, you may first have a look at our VPE product line.
Ion implantation is a disruptive technology that finds application in surface treatment. idonus can provide (i) surface treatment services, as well as (ii) design and manufacturing of special machines based on ion implantation. For further details, check our dedicated page on ion implantation.
Machine vision — We can integrate measurement systems based on machine vision. Here, customers can rely on our expertise in the design of telecentric illuminations, as well as on our activity in the field of special machines.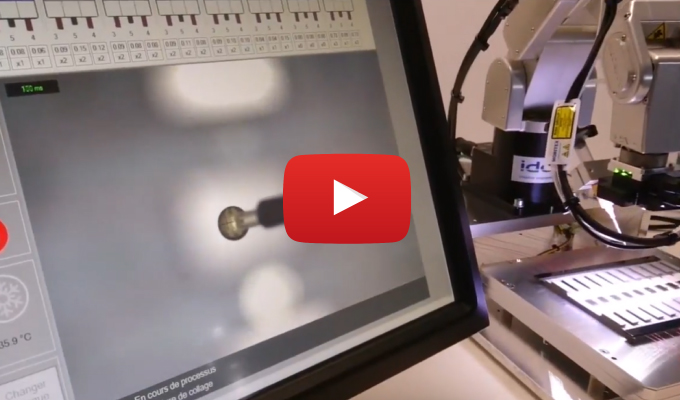 Kleberoboter: An automated gluing station
This video shows an application involving machine vision and robot control.